Cute, Comfortable Flip-Flops
(Without the Flip & Flop)
Gurus always stay on your feet, stay comfy all day & will NEVER trip you over!
The Best Flip-Flops Ever!
Gurus are inspired by a need to do better for our planet and are influenced by our culture and heritage. They are our take on an ancient Indian sandal infused with a modern spin! They are cute, comfy, and fun. Gurus are a way of sharing our heritage and culture with you as well as our part in making the planet a better place. Oh! And best of all… They always stay on your feet!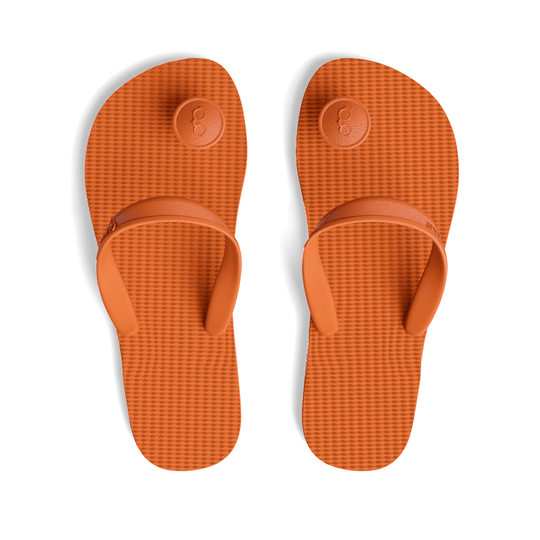 Plant a Tree
For Every Purchase
Natural & Made With
The Planet In Mind
Family Farmed &
Sustainably Sourced
Plant a Tree
Family Farmed & Owned
Sustainably Sourced & Grown
Eco-Friendly
Earth-Friendly Materials
Free Exchanges
Plant a Tree
Family Farmed & Owned
Sustainably Sourced & Grown
Eco-Friendly
Earth-Friendly Materials
Free Exchanges
Prem Thomas
Earth-Friendly Flip-Flops
Inspired by ancient Indian design and a passion to set about making a change, Gurus was born. A better planet-friendly flip flop. Made from 100% sustainably sourced natural rubbers from our family farms in India. 
Did you know that cheap plastic or synthetic rubber flip-flops make up a significant amount of plastic waste that is polluting our oceans all around the globe and I want to change that.
everything you need to know about gurus
Do your Flip Flops try to kill you? Thinking of trying Gurus? Well here is everything you need to know.  
Gurus have a unique toe post and strap, which means they always stay on your feet (Even while dancing)
we promise you'll never trip while wearing a pair of Gurus but if you do... 
Ask for your money back!
Sure are! So you always get a perfect fit! you can check out this video here
Unfortunately some people may get blisters, but this is also common on normal thongs as well. But if you give them a bit of time to ware in, then Gurus will be the best thing you've ever worn! Promise! In all honesty a really small amount of people get blisters and those people are covered under our risk free policy :)
Nope! Just walk natural don't force it :) With our signature strap Gurus are made to stay on your feet!
We see this in the comments from time to time, but honestly, Gurus have not received a single complaint about people getting cramps from walking in Gurus.
Good question you can check this page here
We know everyone's feet are different so we offer 30 days free returns or exchanges if you get the wrong size or decide Gurus are just not your vibe.
every step in gurus, is a step in the right direction
If you enjoy being fun and different the Gurus family would love to have you! Here's why Gurus are enjoyed by thousands all over the globe.
Buy a pair
Plant a tree
Without trees we wouldn't have Gurus, so when you buy a pair we like to plant a tree on your behalf. Gurus turn heads as well as turn the planet into a greener place.
shop now
WHY CHOOSE US?
Gurus are sustainably sourced from our family farms in India, we never cut down our trees to harvest our natural rubbers, our rubbers are non-toxic and planet Earth friendly.
shop now
see what the gurus family have been saying
planet-friendly yoga gear
Sustainably sourced & thoughtfully made. Experience cork.
The Most sustainable yoga collection
We make everything you need for the perfect yoga practice.
our cork is...
seriously grippy